Injury Clinic
Student AppCard is REQUIRED for all services!
The Injury Clinic is no longer accepting walk-ins. If you are a new patient, please call (828)262-3100 for further information. If you are a current patient, please send a MedPortal message to the Injury Clinic to discuss further options for maintaining your care.
Injury Clinic Schedule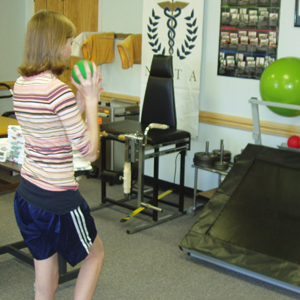 Fall/Spring Semester
Monday/Tuesday: 8:00am - 4:30pm
Wednesday: 9:00am - 4:30pm
Thursday/Friday: 8:00am - 4:30pm
* Students must be checked in no later than 3:30pm to receive services
Summer Sessions
Monday-Friday: 10:00am - 2:00pm
* Summer hours may vary. Any changes will be posted on the Injury Clinic door. Students must be checked in no later than 1:00pm to receive services.
A patient must have orders from an approved provider (e.g., MD, Nurse Practitioner) and any specific protocol that they wish to be followed in order to be treated by the Injury Clinic. All full-time staff in the Injury Clinic are Certified Athletic Trainers licensed by the National Athletic Trainers Association.
Page content reviewed: 1/23/20 fwg