Laboratory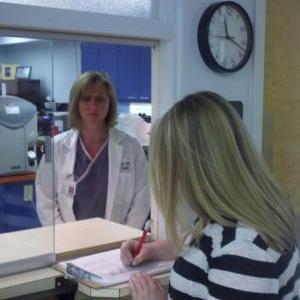 Monday - Friday: 8:00 am - 4:00 pm
Wednesday: 9:00 am - 4:00 pm
The Appalachian State University Student Health Service Laboratory is a nationally certified lab and is committed to provide a high degree of excellence and strives to achieve the highest professional and ethical practices to all who use its services.
A variety of laboratory tests are performed in order to aid in the diagnosis of disease and treatment of patients.
The Laboratory meets the requirements of the Clinical Laboratory Improvement Act (CLIA) and the Occupational Safety and Healths Act (OSHA) Bloodboorne Pathogen Standards.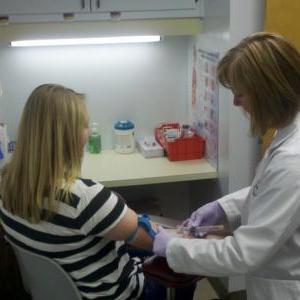 Our goal in the Laboratory is to provide the best quality of care in the most efficient manner. Student fees cover most of the laboratory cost; however, there are situations where a fee will be requested at the time of service.
The laboratory staff consists of nationally certified medical personnel and our laboratory has a combined experience of 100+ years in the laboratory setting.
If you have any questions regarding what services we can provide or the charges related to those services feel free to contact the laboratory directly at (828) 262-6956.
Page content reviewed: 06/04/2018 fwg